Mr. Philip Tsai Wing-chung, BBS, JP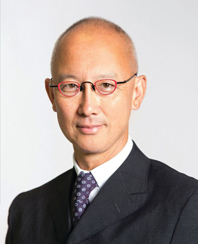 A graduate from the Department of Accounting of Hong Kong Baptist College in 1981, Mr. Philip Tsai has more than 35 years of experience in planning and managing audits for Hong Kong and multinational corporations and is currently Chairman of Deloitte China.
Mr. Tsai is a Fellow of the Hong Kong Institute of Certified Public Accountants (HKICPA) and the Association of Chartered Certified Accountants and an Associate of the Institute of Chartered Accountants of England and Wales (ICAEW). He is actively involved in the accounting profession and also contributes significantly to various government, community and social services. He is Past President of the HKICPA, Non-Executive Director of the Mandatory Provident Fund Schemes Authority, Director of the West Kowloon Cultural District Authority, the Urban Renewal Fund Limited, and Hong Kong Academy for Gifted Education, Advisor of The Ombudsman, Hong Kong, and also Member of the Hong Kong Committee of the ICAEW Hong Kong Chapter, the Exchange Fund Advisory Committee, the Women's Commission, the Registration Committee of the Chinese Gold and Silver Exchange, the 3RS Committee of the Hong Kong Airport Authority, Share Registrars' Disciplinary Committee of the Securities and Futures Commission, as well as the Standing Committee on Disciplined Services Salaries and Conditions of Services of the Civil Service Bureau of the HKSAR Government. He is also Deputy Chairman and Director of the Hong Kong Red Cross, Chairman of the Hospital Governing Committee of the Hong Kong Red Cross Blood Transfusion Services, Chairman of the Governing Sub-committee of the Hong Kong Bone Marrow Donor Registry, and Member of the Dress Casual Day Organising Committee of the Community Chest.
Mr. Tsai spares no effort in serving the education sector. He is External Advisor of the Department of Accountancy and Law of Hong Kong Baptist University, Adjunct Professor of City University of Hong Kong, Chairman of the Advisory Committee on Accounting and Finance and Member of the Advisory Committee of the Faculty of Business of The Hong Kong Polytechnic University, Trustee of the Staff Superannuation Scheme and Member of the Advisory Board on Accounting Studies of The Chinese University of Hong Kong and Member of the Institutional Advancement and Outreach Committee of the Council of The Hong Kong University of Science and Technology.
« Back