Dr. Poon Po-chiu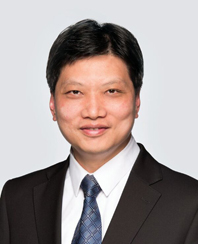 Dr. Poon Po-chiu is Principal of Ju Ching Chu Secondary School (Yuen Long). He graduated from the Department of Chinese Language and Literature of Hong Kong Baptist College in 1988 and obtained a Bachelor of Arts degree at the College in 1991. He then attained a Master's degree in Arts at Sun Yat-sen University and a Postgraduate Diploma in Education at The Chinese University of Hong Kong. He also gained his Master of Philosophy and Doctor of Philosophy degrees from The University of Hong Kong in 1996 and 2002 respectively.
Over the years, Dr. Poon has been devoted to language and literature education and has led the development and reform of courses and public examinations. He has held various public service positions for the culture and education sectors and was chairmen and member of different universities' course advisory committees. Currently, he is Member of Curriculum Development Council of the Education Bureau, Member of Public Libraries Advisory Committee and Member of Cantonese Opera Development Fund Advisory Committee. He also served as Chairman of the Committee on Chinese Language Education and Chairman of Ad Hoc Committee on Sixth Form Chinese Literature of the Curriculum Development Council; Chairman of Hong Kong Advanced Level Examination Chinese Literature Subject Committee and Deputy Chairman of Special Committee on Chinese Language of the Hong Kong Examinations and Assessment Authority; Member of Standing Committee on Language Education and Research; and Arts Advisor of the Hong Kong Arts Development Council, among others.
Dr. Poon is keen on creative writing. He has written 15 books and many essays, some of which were shortlisted for inclusion in anthologies printed by local and overseas publishing houses and as teaching material for courses of secondary schools and universities. So far, he has delivered over 100 speeches with topics covering creative writing, literature appreciation, teachers' professional development and Chinese opera. He is Member of China Writers Association and was invited as judge for Awards for Creative Writing in Chinese, Intervarsity Creative Writing Competition and Youth Literary Awards. He is currently Advisor of Hong Kong Literature Promotion Platform of Hong Kong Baptist University.
« Back